AREAS WE SERVE – POTEMPA TEAM IS A
Texas Mortgage Lender
Making a move to Texas means joining the second most populated state in the country, and for good reason. For starters, there's more than enough room for everyone as everything truly is bigger in Texas. Boasting such a large size means even more amazing neighborhoods and cities to explore before settling on your forever home. Texas has cities for those wanting the downtown life, rural countryside for the ideal quiet life and safe, affordable suburbs to bridge the gap.
Let's take a look at some of the reasons Texas continues to draw in new residents at such a rapid pace.
Houston
San Antonio
Dallas
Austin
Fort Worth
El Paso
Arlington
Corpus Christi
Plano
Laredo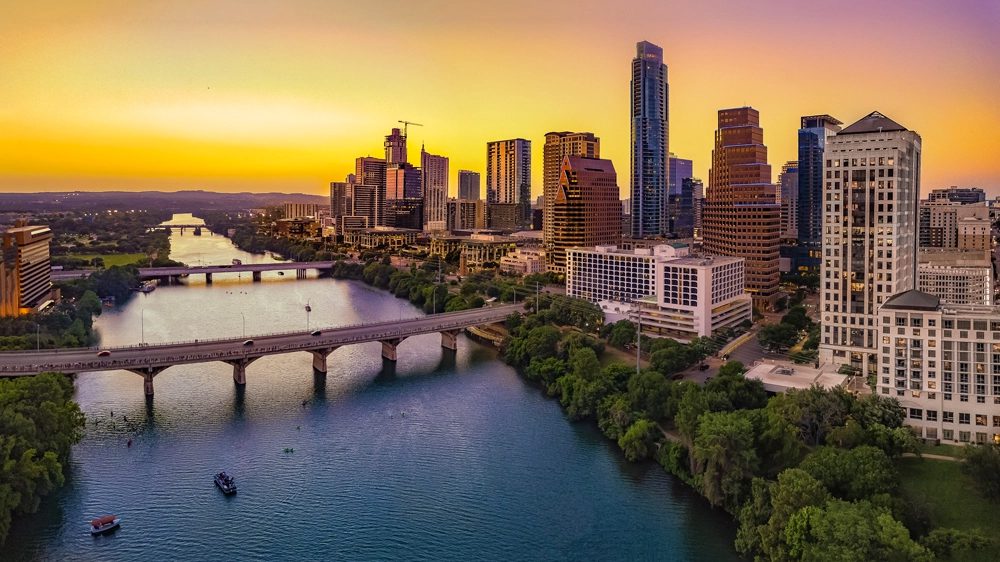 An Ever-Expanding Economy
Much like how Texas is second in population, it's also ranked second for how much of our national economy is supported by production within the state with California being first in both cases. Austin, TX alone has come to rival Silicon Valley as the premier tech capital to take your new start-up to which continues to add jobs and market value to the entire region.
Want to know one of the best side effects of a strong economy? It can support the influx of new residents and companies migrating over without housing costs skyrocketing for everyone. The median price for a home in Texas is $247,000 which beats the national median by nearly $50,000. Even the most sought-after areas with the best schools and high income levels tend to hover around $390,000 for median price, much better compared to states like California that provide the same quality of life but don't have the space to accommodate everyone.
Everyone Is Welcome!
Texas is one of the most diverse states in the country with cities like Houston taking top spot for linguistic and demographic diversity. The sprawling college campuses located in Texas provide some of the best education in the world, pulling in students from all corners of the world to attend the University of Texas in Austin or Texas A&M University.
Primary schools are also part of the stellar education opportunities within Texas, with the Eanes Independent School District taking ninth out of the top ten school districts in the nation with three other Texas school districts also ranking in the top 50. Having this level of access to education often means that students that come for university end up starting a family in the area to take advantage of the same resources.
Beyond schooling, Texas has created such a melting pot of cultures through careful city planning and no state income tax that can support and appeal to anyone wanting to start the next chapter in their life. With more and more startups and tech giants moving to the state, high-paying jobs are becoming more common on job boards which attracts talent from any culture to come and work.
It's Always the Perfect Time for Texas
With plenty of sun to bask in, and enough to do inside when it's too hot out, Texas can be enjoyed to the fullest any time of year. Even the dead of winter averages out to above 60 degrees meaning the most you'll need to bundle up is a light jacket before heading out to explore.
We encourage anyone interested in financing a house in Texas to contact the Potempa Team now to help find the best rates and terms for your upcoming dream home.
Get A Quote
Submit your request and we'll get back to you soon
with our very best quote.

ONETRUST CORPORATE
3838 Camino Del Rio North, Suite 305
San Diego, CA 92108
NMLS #46375