AREAS WE SERVE – POTEMPA TEAM IS A
FLORIDA Mortgage Lender
Buying a Home in Florida? Call the Potempa Team
Whether you live in Florida and are ready to downsize or upsize or plan to move here from another place, it is important to be ready to make a competitive offer when you find your dream home. Uncertainty about the financing can cause you to lose out on the Florida home of your dreams, which is why Potempa Team wants you to be confident in your ability to make an offer when you find that home.
The Potempa Team is ready to partner with you to get the financing you need to purchase your Florida home. With over 25 years of combined experience, and $1 billion in loans originate last year, we are the Florida mortgage company with a personalized approach to help you get the right home mortgage.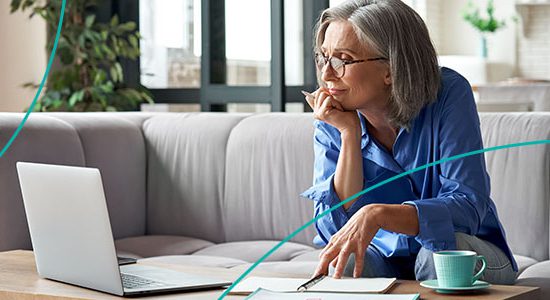 We Help You Find the Right Loan
If you are a first-time Florida homebuyer, deciding what type of loan is best for you can be challenging. The Potempa team offers a personalized approach to home mortgages. We will help you look at your financial situation, the type of home you would like to purchase, and the down payment you can afford. Whether you require a Conventional, FHA, VA, or USDA loan, we can help you with your mortgage needs. We are top performers when it comes to assisting clients in getting mortgage loans. The Potempa Team specializes in competitive rates for new mortgages or refinancing. The following is an overview of loan products we offer.
Cities We Serve:
Jacksonville 
Miami 
Tampa 
Orlando 
St. Petersburg
Hialeah 
Port St. Lucie 
Cape Coral
Tallahassee 
Fort Lauderdale
All Other Florida Cities and Towns
Conventional Loans
You can use conventional loan funds to purchase a primary residence, investment property, or vacation home. A Conventional loan is known as conforming when it meets the limits set by the Federal Housing Finance Agency. A mortgage amount that is too large to meet the criteria for a conforming loan is known as a Jumbo Loan or non-conforming loan. If you apply for a conventional mortgage and the house you want to buy exceeds the conforming loan limits, you will need to qualify for a Jumbo Loan.
FHA Loans
FHA loans are backed by the Federal Housing Administration and make homeownership possible for borrowers who may not have money for large down payments and those with lower FICO scores. Putting less money down means the borrower will pay private mortgage insurance premiums.
VA Loans
Military personnel and veterans have the VA loan as an option. VA loans are government-backed, low-interest, and do not require a down payment or private mortgage insurance (PMI).
USDA Loans
Buyers in rural areas may want to check out USDA loans. These loans are available to individuals and families with low to moderate incomes. Some borrowers may not need a down payment for a USDA loan, but they must select a home in an area eligible for USDA home mortgages.
Get Pre-Approved
The Potempa Team will help you assess your mortgage needs and find the product that is right for you. We help take the stress out of buying a home in Florida by working to get you pre-approved. With pre-approval, you know the amount you can offer for a home, which impresses sellers. You will be confident and prepared when the perfect property for you hits the market.
Get A Quote
Submit your request and we'll get back to you soon
with our very best quote.

ONETRUST CORPORATE
3838 Camino Del Rio North, Suite 305
San Diego, CA 92108
NMLS #46375