About Our VA Loan Programs
The Potempa Team of OneTrust Home Loans has helped hundreds of Arizona veterans qualify for a VA home loan at great interest rates.
Our team of professional mortgage loan specialists will help you every step of the way towards obtaining a VA home loan to purchase your new home. In some cases, veterans enjoying competitive interest rates may not need to make a down payment on their next home. In addition to offering the efficiency of a banking institution combined with brokerage flexibility, the Potempa Team eliminates the stress of purchasing a home by doing most of the work for you.
If you are a veteran in AZ considering a home mortgage loan through the VA, contact the Potempa Team today for expert assistance with qualifying you for a loan that fits your budget. We're one of Arizona's leading home mortgage companies proud to have processed over $1 billion in mortgages last year. Call today to speak to one of our team members!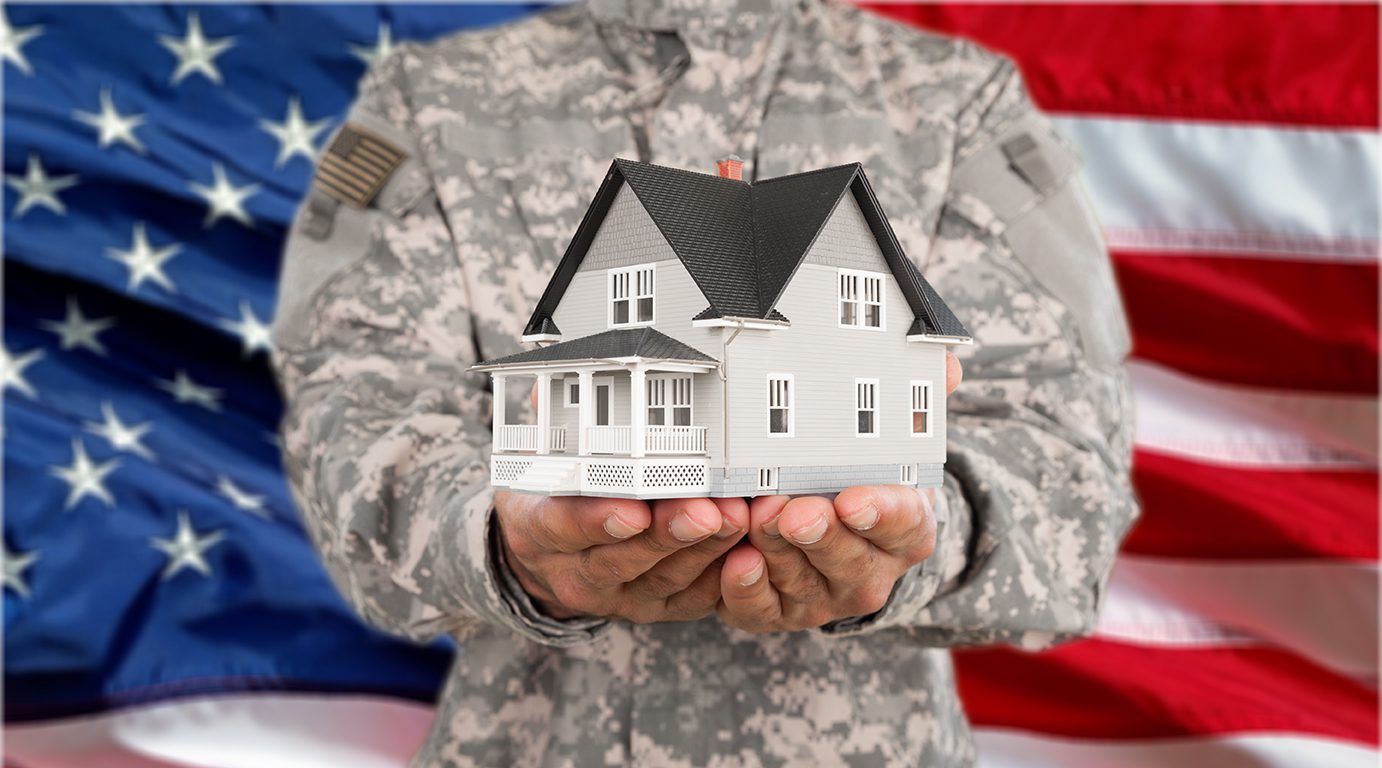 *A down payment is required if the borrower does not have full VA entitlement, or if the loan amount is greater than $453,100. VA loans subject to individual VA Entitlement amounts and eligibility, qualifying factors such as income and credit standards, and property limits. OneTrust Home Loans is not affiliated with any government agencies. These materials are not from VA, HUD or FHA, and were not approved by VA, HUD or FHA, or any other government agency.
Minimum FICO 580

Ensuring that veterans are given equal opportunity to buy homes with VA assistance

No down payment (unless required by lender or if the purchase price is more than the reasonable value of the property)

Limitations on closing cost

Allows seller/lender concessions to help pay closing cost

Single family residences and manufactured homes can be financed

100% Financing
If you currently have a VA loan and are looking to refinance you are able to refinance with a VA streamline or cash-out loan. The streamlined version lowers the mortgage rate of an already existing VA loan, normally for less than the current principal and interest rate. Which doesn't require a credit check or appraisal. The cash-out option involves a credit check and appraisal.
How many VA loans can I get?
Typically, most active service people or veterans can have a maximum of one VA loan. Sometimes, it's possible to have two VA loans, but this is extremely uncommon. For example, a reassigned VA homeowner may want to keep their existing home and buy another one wherever they are stationed. As long as they have a VA loan entitlement (second-tier), they can probably buy a second home using the remaining entitlement.
How does a VA-backed home loan work?
The VA stands behind or guarantees a portion of VA-backed loans. If a home with a VA-backed loan goes into foreclosure, the lender can recover some of their losses. This guarantee often results in better loan terms since lenders don't have to take a huge risk. As a result, nine out of 10 VA-backed loans do not require a down payment.
Lenders must follow VA standards when writing the loan. Additionally, lenders may have their own requirements for granting you a home loan. For example, they may have a minimum credit score and require you to turn in an upgraded appraisal on the property you wish to buy.
Can an ex-spouse apply for a VA loan?
Usually, ex-spouses cannot get a VA home loan without being married to a veteran or active member of the military. However, widows and widowers are surviving spouses and may be eligible for a VA loan.
What if I want a VA loan to buy property abroad?
Assuming you meet all the qualifications, you can use VA loans to purchase properties in The US territories of Guam, Northern Mariana Islands, The US Virgin Islands, American Samoa, and Puerto Rico. Keep in mind that you cannot use VA home loans to buy vacation homes or investment properties. Additionally, you cannot use VA loans to buy property in a foreign country that is not a U.S. territory.
What is the VA home loan limit?
If you haven't kept up with recent changes to VA home loans, you might be surprised to know that there is no longer a limit on homes over $144,000. Verify your remaining entitlement and check out the latest loan limits to find out whether you'll need a down payment to make up the difference on the home you wish to purchase.
The rules changed in 2020 and those with a full entitlement no longer have to worry about a VA loan limit. Eligible servicemen, veterans and survivors won't have to pay a down payment on homes over $144,000 because the VA will guarantee the full 25% of the loan amount.
Does my lender have access to my Certificate of Eligibility?
Yes, your lender can obtain a certificate of eligibility through a process called aWeb LGY. This allows your lender to establish your eligibility for a VA home loan and request an online Certificate of Eligibility. The process typically takes a few minutes to complete. Note that if the VA does not have sufficient data in their system, they may not be able to provide a Certificate of Eligibility.
Can surviving children of a veteran qualify for a VA home loan?
No, at this time, the children of living or deceased veterans cannot qualify for a VA-backed home loan. However, surviving spouses can apply for a VA home loan on behalf of their deceased spouse who was an active service person or veteran.
We hope that you found these FAQs helpful. If you have any other questions regarding applying for VA loan, feel free to reach out to Protempa today.
Get A Quote
Submit your request and we'll get back to you soon
with our very best quote.

ONETRUST CORPORATE
3838 Camino Del Rio North, Suite 305
San Diego, CA 92108
NMLS #46375