AREAS WE SERVE – POTEMPA TEAM IS A
Washington Mortgage Lender
Washington is the 13th most populous state in the country with over 7.5 million people. Being the epicenter of national politics with a robust economy, it is one of the hottest real estate markets in the country. This has created an immense demand for home loans, resulting in the formation of a vibrant mortgage industry.
We are happy to say the Potempa Team at OneTrust Home Loans has a strong presence in the state of Washington. With a proven track record in assisting hundreds of customers in the state, we are proud to call it one of our highest-performing regions.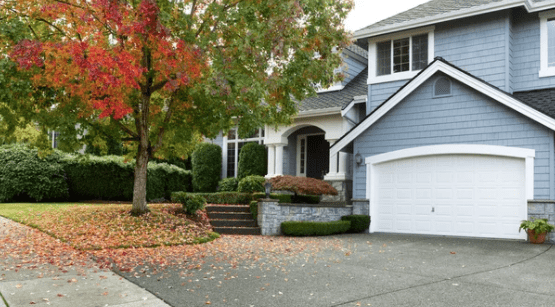 Washington is one of the most expensive regions in the US to own a home, with a median price of $452,400 in 2020. It ranks consistently among the most expensive states in the country for median house prices, making mortgages an imperative for a majority of home purchases in the region.
Naturally, applying for a mortgage in Washington is a huge financial commitment. You need a team of experts to avoid the common financial pitfalls that could burden your life for decades. Our team of licensed professionals keeps track of government housing programs, changing regulations, lending rates, nonbank lenders, and real estate trends in the state to advise our customers of the most suitable loan options.
Our services in the state of Washington include pre-approvals, conventional home loans, FHA (Federal Housing Administration) loans, VA (Department of Veterans Affairs) loans for veterans, USDA (United States Department of Agriculture) loans, and more. The growth of nonbank lenders has resulted in more loan options than ever, even for those who don't meet the stringent eligibility criteria set by traditional banks in hot housing markets like Washington. The Potempa Team at OneTrust Home Loans works with customers to find the best mortgage plan among all the available options.
As mortgage advisors, we guide our customers through every step of the loan process to help them realize their dream of owning a home. We pride ourselves in finding the most competitive rates in Washington in the quickest time possible.
Our in-depth understanding of the local market has been central to our success in Washington. Our team of dedicated professionals, with a combined experience of over 25 years in the mortgage industry, takes the time to tailor our services to meet the requirements of our customers in Washington.
Our conscious decision to invest in state-specific processes and services has helped countless Washington residents make sound financial decisions when securing and refinancing their home loans. This strategy separates us from many of our competitors who adopt a one-size-fits-all approach for every state, helping us become one of the most trusted and highly rated mortgage advisors in the state.
And we are not done yet!
With transparency, trust, and customer satisfaction as our grading principles, we intend to continue to serve Washington residents in the future as we continue to expand the depth and breadth of our services in the state. We treat all our cases with equal care and respect, irrespective of the size of your loan. No question by the customer is too trivial for us to answer. Reach out to us for anything, and we will be happy to help.
Get A Quote
Submit your request and we'll get back to you soon
with our very best quote.

ONETRUST CORPORATE
3838 Camino Del Rio North, Suite 305
San Diego, CA 92108
NMLS #46375